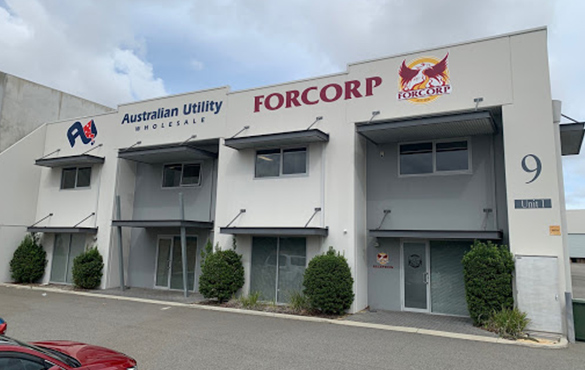 Australian Utility Wholesale
The parent company Forcorp Pty Ltd was established in Feb 1991 and is respected in Western Australia as one of the leading customer service orientated Sales and service companies in business today.
Our new business unit Australian Utility Wholesale will carry forward the high levels of customer service to the rest of Australia.
Our continued expansion around Australia will see more office/warehouses open in other states in the not to distant future.
Why Deal With Us?
Our business has been built on doing what we say we will and has grown by word of mouth because our customers tell other companies we are the best at what we do!
Our Vision
To continue to put our customers first and maintain our customer service focus which we believe is second to none! Therefore expanding our loyal and respected customer base Australia wide.
Our Mission
To continue to expand our exclusive high quality and supremely reliable products and services range, which we wholesale direct to the Power Utilities and Contractors along with a vast range of General tools and equipment from many of the world's leading brands/manufacturers within Australia.